INCH-POUND
MS35440B
15 December 2003
SUPERSEDING MS35440A
23 July 1956
DETAIL SPECIFICATION SHEET
TERMINAL, LUG, SOLDER TYPE,
COPPER STAMPING, INSULATION GRIP, SLOTTED
Inactive for new design after 27 October 1998.
This specification sheet is approved for use by all departments and agencies of the Department of
Defense.
The requirements for acquiring the product described herein shall consist of this specification sheet and the issue of MIL-DTL-15659 listed in that issue of the Department of Defense Index of Specifications and Standards (DoDISS) specified in the solicitation.
A
C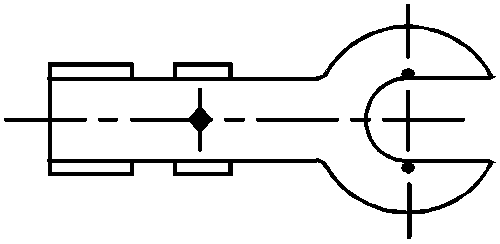 G
D B
F
E
Optional design.
H
Figure 1. Terminal lug.
AMSC N/A FSC 5940


For Parts Inquires call Parts Hangar, Inc (727) 493-0744
© Copyright 2015 Integrated Publishing, Inc.
A Service Disabled Veteran Owned Small Business