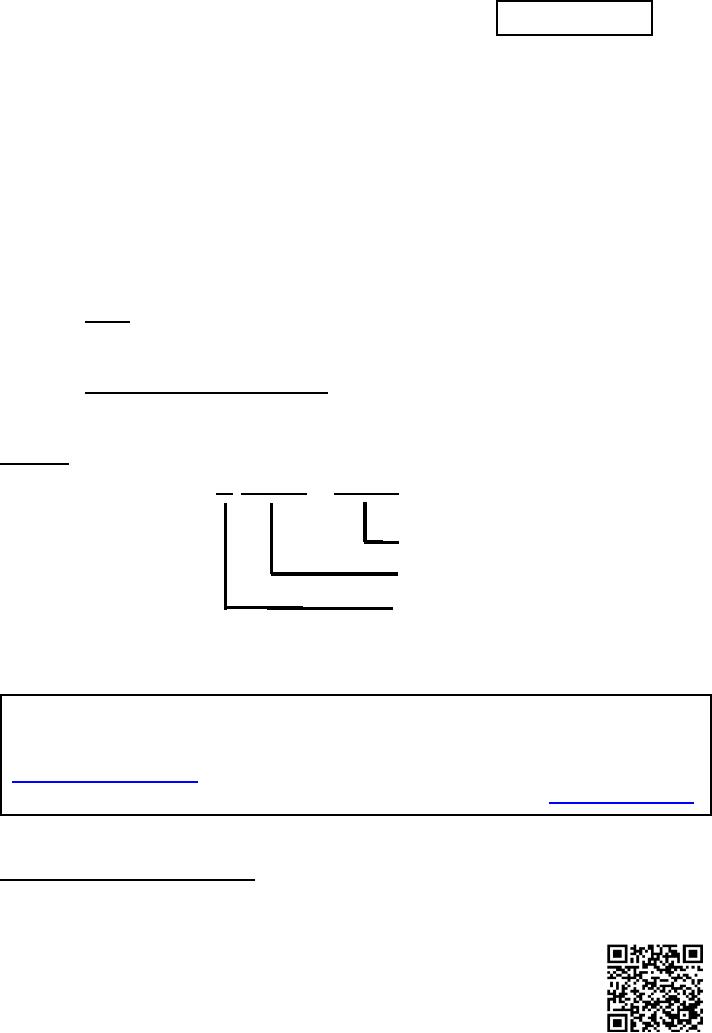 INCH-POUND
MIL-PRF-32517
24 March 2015
PERFORMANCE SPECIFICATION
SPLICE, CONDUCTOR, ELECTRICAL, COAXIAL CABLE, MATCHED IMPEDANCE,
GENERAL SPECIFICATION FOR
This specification is approved for use by all Departments and
Agencies of the Department of Defense
1. SCOPE
1.1 Scope. This specification covers the minimum requirements for an environment
resistant, permanent splice with a temperature rating of -55 °C to 150 °C with an environmental
seal and matched impedance to repair coaxial cables.
1.2 Part or Identifying Number (PIN). The PINs to be used for matched impedance
splices acquired to this specification are created as follows. Part number designations are listed
in Table I.
Example:
M XXXXX
- RGXXX
Coaxial cable designator
Specification number
M prefix
Comments, suggestions, or questions on this document should be addressed to the Naval Air
Systems Command, (Commander, Naval Air Warfare Center, Aircraft Division, Code
412000B120-3, Highway 547, Joint Base MDL, NJ 08733-5100) or emailed to
DISTRIBUTION STATEMENT A. Approved for public release: distribution unlimited.
AMSC N/A
FSC 5940


For Parts Inquires call Parts Hangar, Inc (727) 493-0744
© Copyright 2015 Integrated Publishing, Inc.
A Service Disabled Veteran Owned Small Business